Our experts are here to serve you Monday - Friday, 9:30am to 5:00pm PST.

CASS TOURS, LLC - 1400 N. Kraemer Blvd #296, Placentia, CA 92871

(800) 593-6510 or (951)371-3511

Seller of Travel #1015729-40

Copyright 2015, Cass Tours. All Rights Reserved.

Speak with an

Agent Today

(800) 593-6510

Top Vacations Destinations

Welcome to Cass Tours! We takes pride in providing the best and most affordable vacation packages available. For over 20 years, we have been creating unique sportsfishing and vacation trips. We can help you create an incredible package that is uniquely custom. Whether it is a fishing trip, a family vacation, or an adventure, we can provide you the service and value you deserve.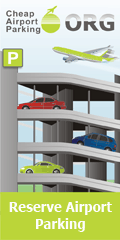 2016 Fred Hall Show Specials and Group Trips.  Click on page to see full size.